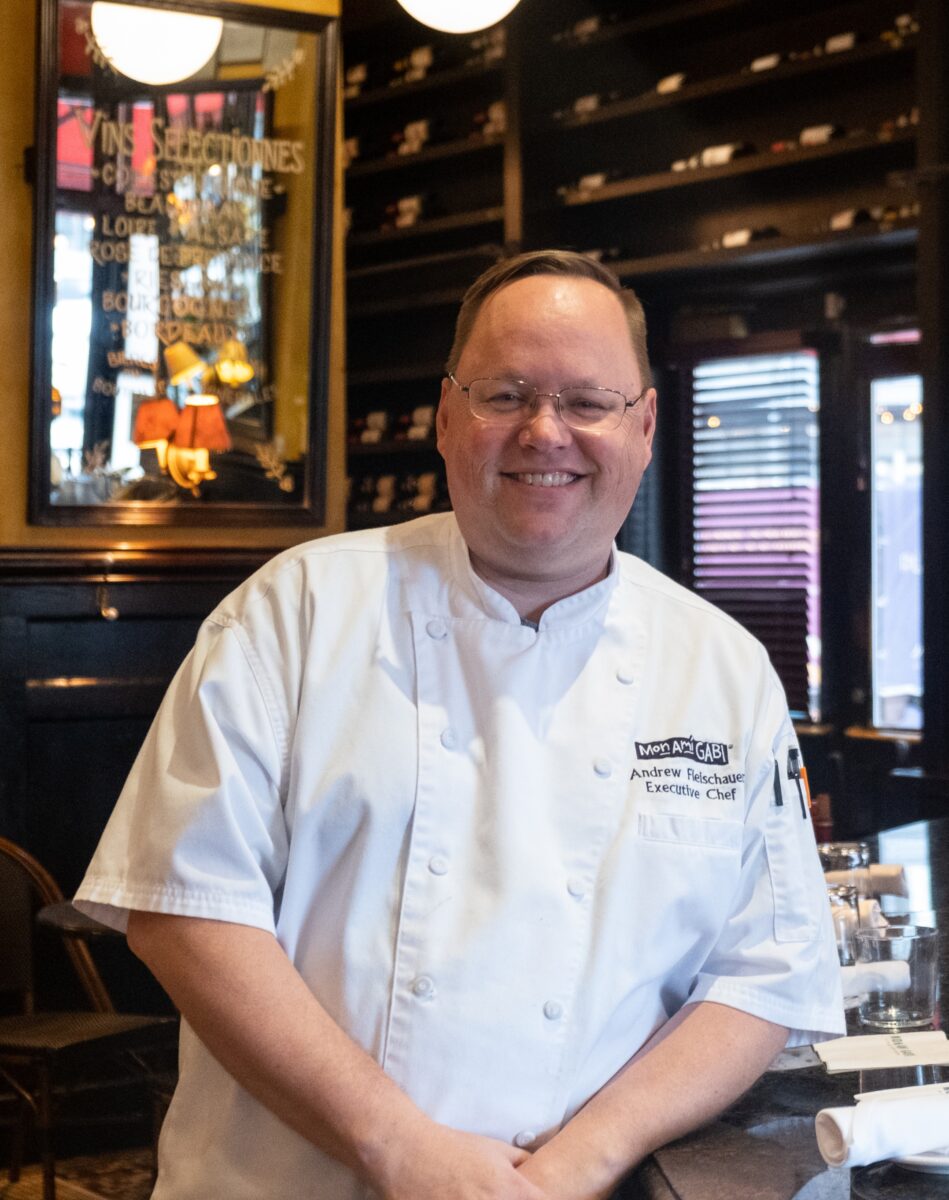 Executive Chef


ANDREW FLEISCHAUER

Executive Chef Andrew Fleischauer was born in Framingham, Mass., and grew up in Sudbury, a small town 40 minutes west of Boston. Growing up in a home where his family rarely ate out, Fleischauer initially became interested in cooking by helping his mother in the kitchen. As he grew older, he realized his culinary passion. After graduating high school, Fleischauer headed to Lehigh University where he earned a Bachelor's degree in Business and Economics.

His heart was still in the kitchen though, which took him to Paris where he enrolled in Le Cordon Bleu. He graduated in 1996 with Le Grande Diplome, a highly acclaimed passport to the Culinary World, earned when a student successfully completes the Basic, Intermediate and Superior courses in both Cuisine and Pâtisserie. Upon returning to the U.S., Fleischauer began his culinary career in Boston and spent two years working at Le Meridien Hotel's upscale restaurant, Julien, as a line cook. He then became the sous chef at the five-star, five-diamond restaurant The Inn at Little Washington in Washington, Va. Next, he became the executive chef at the Tower Club, in Tysons Corner, Va.

Eager to learn more about the restaurant industry, Fleischauer left the Tower Club after four years and headed to Bethesda, Md., where he has served as the executive chef of Mon Ami Gabi ever since.