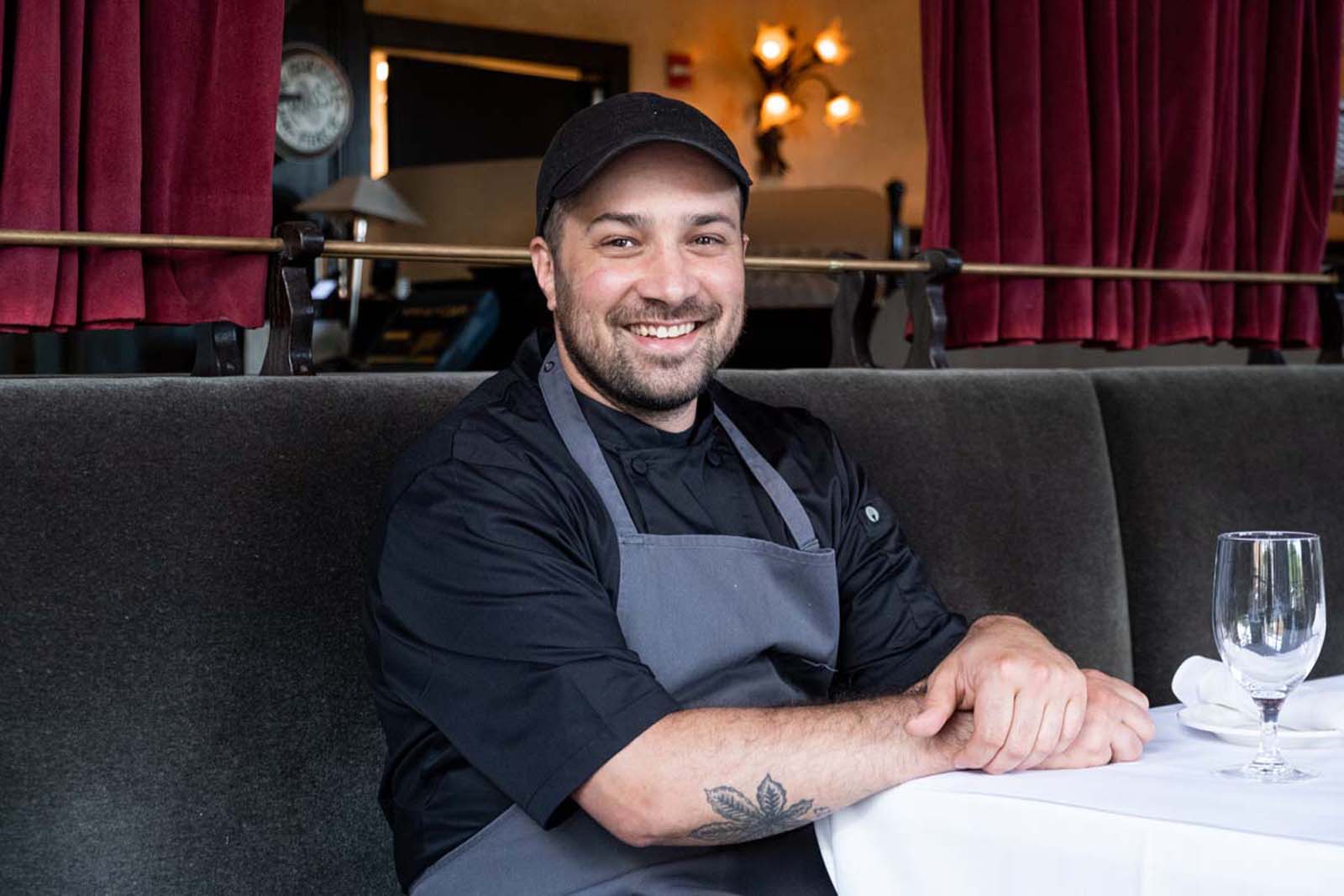 Executive Chef


David Koehn

Executive Chef David Koehn has been cooking his whole life, so much so that his first childhood memories are climbing on the counters to cook at home with his mom. Raised in the Southwest suburbs of Chicago, Koehn's eyes were first opened to the art of French cooking when he first enjoyed Steak Frites and Escargots at Mon Ami Gabi as a child. Despite growing up and going to school for chemistry, biochemistry and molecular biology, he decided cooking would be his life's work upon cooking through a Bouchon cookbook and learning how refined cooking has the potential to elevate everyday meals and ingredients.

Koehn's professional career began in 2011 when he joined Beaujolais (Reno, NV), to apprentice under Chef Bill Gilbert. After a year of learning and honing the basics of French cooking, he moved to California to work as a Commis and Sauté at Bouchon (Napa, CA). A year later he reunited with Chef Gilbert to act as Beaujolais' Sous Chef for their new location in Reno until 2015.

Determined to take his career to the next level, Koehn left Napa in 2016 and moved to Chicago to pursue a role in a high caliber French restaurant. Joining Acadia as a Saucier, Butcher and Canape, he was introduced to modern techniques that he has melded with his classic French approach to cooking ever since.

A year later, Chef Koehn took his talents to Longman & Eagle, starting off as a cook and moving his way through the kitchen as Sous Chef and Chef de Cuisine. In the four and a half years that Koehn was a part of Longman & Eagle his teams were recipients of both Michelin Star and Bib Gourmand recognitions.

Prior to joining the Lettuce Entertain You family in June of 2022, Chef Koehn served as the Executive Chef at Paramount Group. There he ran multiple revenue centers and coordinated large events, such as product activations for the world-famous music festival, Coachella.

Executive Chef David Koehn juxtaposes his endless respect for traditional French cooking with his ever growing curiosity for modern techniques. With a thoughtful and fresh approach, Koehn prioritizes understanding the context of the food he creates as it pertains to the history of French cuisine. He is passionate about utilizing high quality and seasonal ingredients that allow him to approach meals with a French technique: simply but with detail and intention.

On his days off, you can find Chef Koehn with his wife exploring various neighborhoods and markets within the city, as well as reading cookbooks, planning meals and building legos.