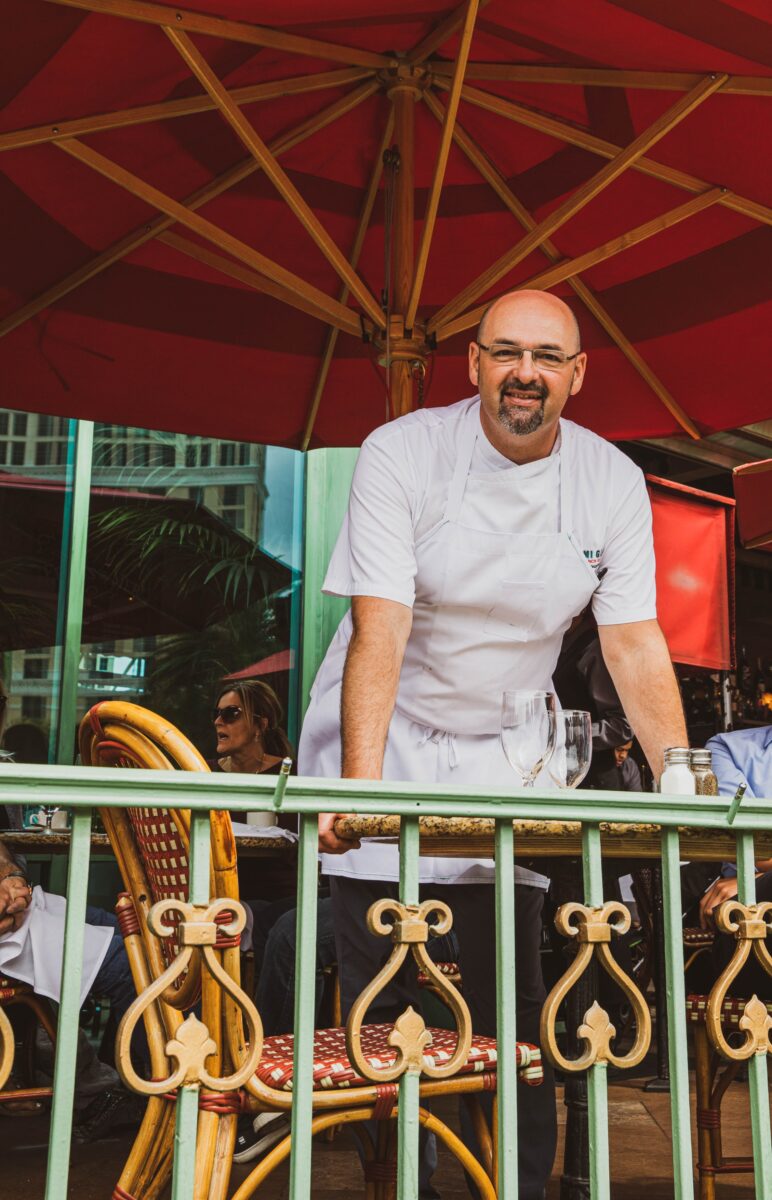 Executive Chef


VINCENT POUESSEL

Vincent Pouessel joined the Lettuce Entertain You family in the summer of 2016. Mon Ami Gabi holds particular significance for him: it was one of the first restaurants he visited when he first moved to the United States from France in 2001, and it has been a favorite for him and his wife to celebrate special occasions ever since. Chef Pouessel brings to the table a wealth of knowledge in both French technique and American methods, looking to seasonal ingredients to define his sense of style in the kitchen. His passion for those fresh, simple ingredients combined with his upbringing and training in France have developed Pouessel into the highly experienced, cultured chef he is today.

Raised in a family of butchers in a small town in France known for seafood, Chef Pouessel was brought up valuing fresh, quality food. After pursuing culinary training at a young age, he began his career as a seasonal cook at Chez la Mère Pourcel in Brittany before working in both Bordeaux and Paris, where he was honored to be named Executive Sous Chef at Le Jules Verne, the Michelin-starred restaurant located inside the Eiffel Tower. In 2001, he landed in Las Vegas, where he began as Sous Chef at The Mansion at MGM Grand. From there, Chef Pouessel continued to hone his skills and soon left to work as Executive Chef at the Michelin-starred Aureole in Mandalay Bay, followed by db Brasserie – the award-winning restaurant by celebrated Chef Daniel Boulud – located inside the Venetian.

With this experience under his belt, Chef Pouessel brings not only his expertise to Mon Ami Gabi, but also a true passion for the cuisine, the restaurant and its staff, and hospitality as a whole.